White corrugated boxes are a great choice for packaging and shipping your products. They offer a high contrast with branding decals and labels, helping to ensure that your branding stands out. These white boxes also provide a high-end and luxurious feel to your product packaging, while also creating a cleaner look that would easily show any damage or scuff marks. This makes it easier to ensure that your products arrive in perfect condition and with their original packaging intact. With their low-cost and lightweight design, white corrugated boxes are an excellent choice for anyone looking to package and ship their products.
At Custom Made Boxes, we pride ourselves on exceptional customer service and quality, reliable products. If you're looking for the perfect shipping solution, we are here to help. All of our boxes include the following:
All are made from strong 200#-C / ECT-32-C Oyster White corrugated.
All ship and store flat.
Prices do not include shipping. Boxes are shipped from Chicago, IL.
View White Corrugated Boxes on our online store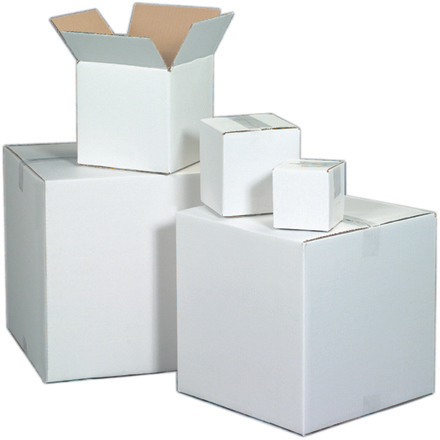 White Boxes - Have your product stand out and get noticed.
Labels and special shipping instructions stand out on the crisp white carton.
Preserve shipment appearance by sealing white boxes with clear carton sealing tape or white paper tape.
Manufactured from 200#/ECT-32 white corrugated.