A mailer is a great option if you need to mail paper goods or flat items. Choose from a variety of shipping materials, sizes, protection levels, and more.
Don't settle for less than a perfect fit for your items. If you don't see what you're looking for, give us a call at (515) 309-6155 and we would be happy to help you find the perfect shipping solution for your items. Or, browse our inventory and product details to find a specific type of envelope or mailer.
Heavy-duty Bubble mailers provide lightweight protection for your products.
Mailers feature a 3/16" high slip bubble lining for easy insertion of products.
Peel and stick lip provides a secure, tamper-evident closure.
Recycled golden kraft paper exterior.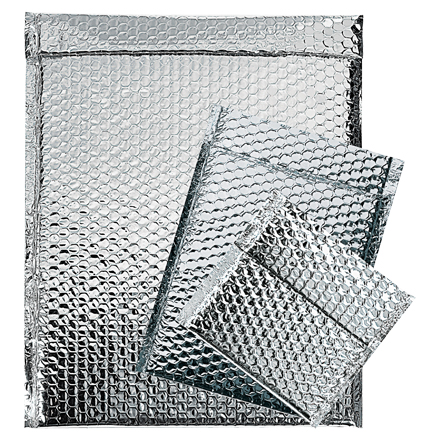 An economical choice for shipping perishable or temperature sensitive items.
3/16", bubble lining protects contents from damage while outer thermal material helps maintain a desired temperature.
Puncture-resistant and water-repellent mailers are lightweight, yet durable.
Feature "peel and seal" strip for closure.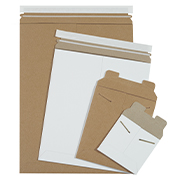 Strong chipboard mailers protect photos and documents during shipping.
Manufactured from .036 kraft chipboard.
Lightweight to save on postage.
No additional stiffeners needed.
Tab lock closure.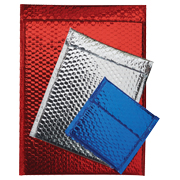 Twice the protection of a standard carton.
Manufactured from Heavy-duty 500# D.W./ECT-71 kraft corrugated.
Heavy-duty construction provides greater protection and stacking strength.
UPS rates these cartons up to 140# capacity.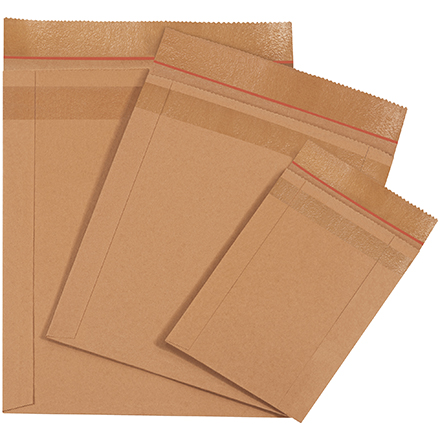 These mailers provide superior corner and edge protection.
Kraft, laminated fiberboard construction prevents movement of contents and resists bending, folding and creasing.
No need for additional stiffeners.
Mailer features a high-strength, cohesive self-seal flap.
Simply insert contents and fold over.
Tear strip for easy opening.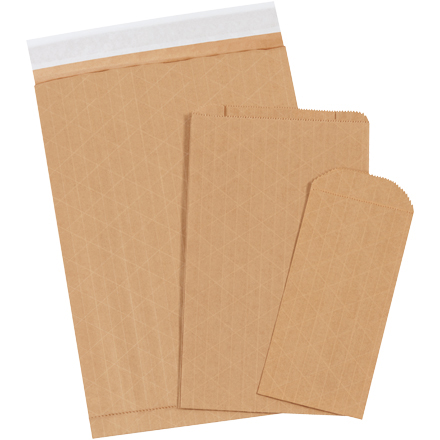 Reinforced mailers are a perfect solution for shipping items that do not require additional cushioning.
Mailers are made with heavy-duty nylon fibers which make them tear-resistant during shipping.
Lighter weight than most other mailers to save on shipping costs.
Self-Seal Mailers feature a natural rubber adhesive that only sticks to itself.
Gusseted style allows for shipping bulky items.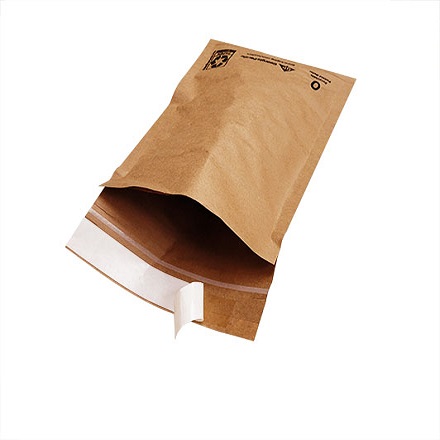 Economical and sustainable alternative to Poly Padded Mailers.
Strong, lightweight cushioning protects the package during shipment.
Sustainable mailers are curbside recyclable.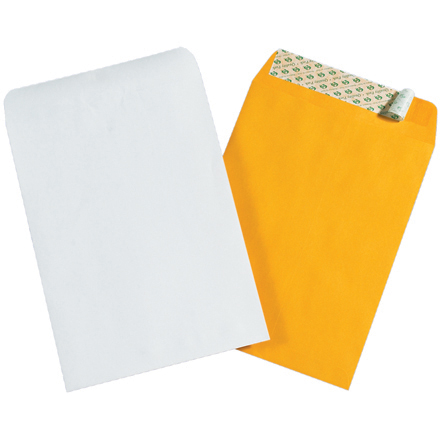 Choose from a variety of closure, styles, and size options!
Gummed or non-gummed flaps available.
Single seal or re
Allows flat storage for larger items.
28 lb. envelopes.